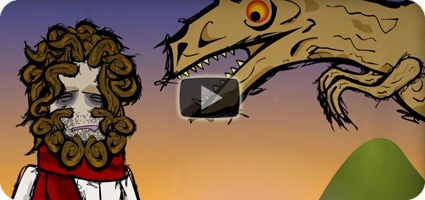 Thursday, February 14th, 2013

This is a music video I created for JayTeaPee over at Bleeping Creative. I listened to the song and came up with the story and animation as an interpretation. I intentionally avoided an explanation from him of what he thought the song meant and he … [continue reading]
Sunday, September 16th, 2012

A short film about Blade Runner by Artalogic. Sound by Bleeping Creative.
Friday, September 14th, 2012

Corporations R Sheeple 2! I made this for my Zazzle store. It's available on pretty much everything you can imagine; bumper stickers, tshirts, mugs, magnets, keychains, baby poo, aprons, etc. Buy it NOW!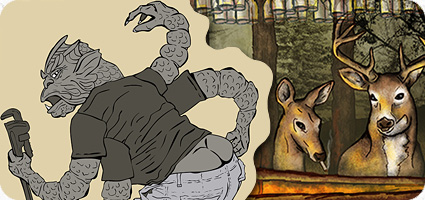 Friday, September 14th, 2012

I added a few new works as well as tweaked some older ones. I'm expanding my poster offerings so I ended up enhancing a few older designs a bit.  Available for purchase HERE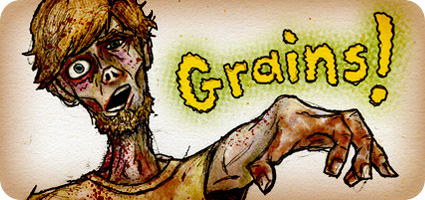 Wednesday, June 20th, 2012

Vegan Zombie is a Vegan for life and wants to eat your grains! Available for purchase HERE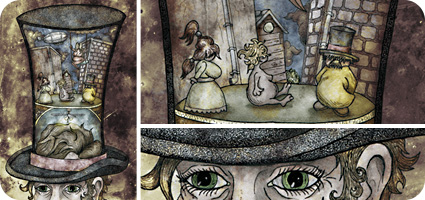 Friday, June 1st, 2012

The world inside a top hat. I always figured there were fancy things going on inside of fancy hats but who knew there was a whole village of surreal aristocrats? This is for sale as a t-shirt and poster over at my Zazzle store.  Available for … [continue reading]